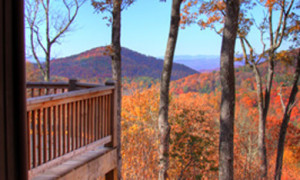 Contact Alicen Phillips – Mountain Fresh Center
PO Box 2372, 507 Main Street,Higlands NC 28741
Office: (828) 787-2002 ext 302 – Toll Free: (800) 684-2171 ext. 302
On the Web: ccphighlandsnc.com
Email: Pruhcr@aol.com

Country Club Properties Vacation Rentals is proud to represent prime rental properties – properties of the greatest appeal and the best value. Our status as Country Club Properties recognizes our proven record of strength and integrity and our solid reputation in the Highlands area.
We bring to our clients and customers, service and experience that is incomparable in the Highlands area, with repeat tenants year after year. We have a full time rental agent, seasoned cleaning service and a long list of vendors to take care of those unexpected problems that will inevitably come up. We represent owners
who rent their second homes on a limited basis as well as throughout the year. We communicate meticulously with our property owners to make sure they approve of all of our activities regarding their property.
Please note that Tenants are responsible for paying a 7.75% NC State Sales Tax and a 3% County Occupancy Tax on the Rental Rate for any occupancy less than 90 days. There will also be a $43 Booking Fee, Cleaning Charge – based on the size of the unit for all our rentals which is State taxed Damage Insurance is Provided by CCP on all Rentals — Cancellations Tenant shall receive a Refund of Deposits less an Administrative fee of 10% ONLY if the Premise are re-rented on the same terms – TRIP INSURANCE IS OFFERED ON ALL RENTALS. Agency Disclosure CCP-Vacation Rentals acts as an Agent of the Owner/Landlord of the Rental property. Prices are subject to change with out notice. ** Properties Listed For Sale are Subject to being Shown by Appointment *** *** Daily Rates are Available on Most Properties ****